Accounting consultants navigate companies towards a better future ⛵
Behind every successful company is an even more successful accounting consultant. The accounting consultant creates & adjusts algorithms and rules to automate the accounting of every penny that comes in or goes out of the company's bank account. They keep track of the vouchers and ensure that everything is in accordance with the latest accounting standards. The result of the accounting consultants' work provides a fair and correct picture of how the company has performed and with that information, the company can steer its operations towards a better future.

Someone said that accounting consultants are like calculators for a companys bookkeeping, but they are so much more than that. The modern accounting consultant helps the company navigate its operations towards a positive P&L statement and balance sheet, thus improving the future of the company.

Accounting is surprisingly complicated; it can be done in several ways, and therefore, it is imperative to have knowledgeable colleagues that help guide you. By collaborating, you become more competent, resulting in quicker and more accurate monthly closures. That's why we at Greenstep are gathering a team of the best accounting consultants in the Nordics -because we know that together, we can do things even better.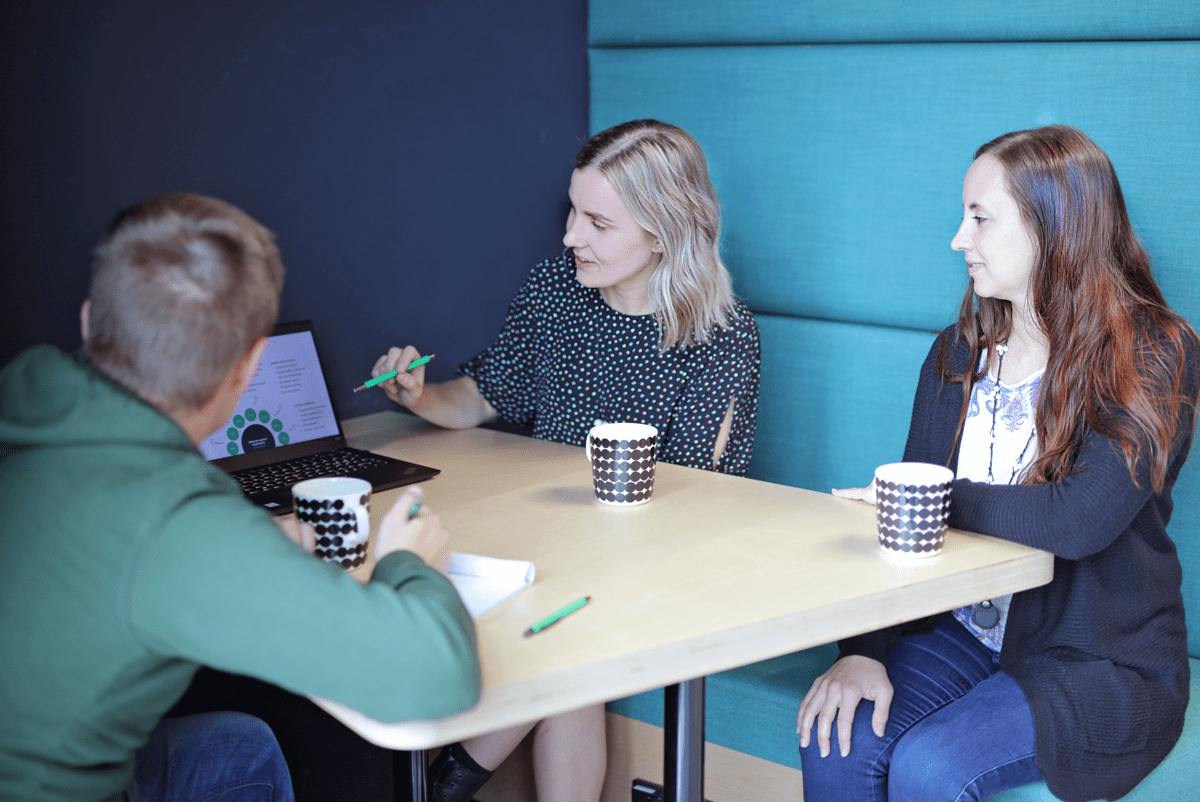 At Greenstep, we support each other and develop our skills continuously. Instead of outsourcing processes to countries with cheaper labor, we automate them. In this way, we free up more time to improve our customers' processes and also become more competent ourselves.

At Greenstep, we use modern systems such as NetSuite, Fortnox, Netvisor and Procountor for our customers' accounting. We have several teams of people working to automate the processes within these systems. They will support you in your customer work with the help of integrations, RPA and our own algorithms.

Apply to Greenstep and together, we will take the next green step towards the future of accounting!
We're constantly recruiting more 💎team members
Our clients are growing in size and number, and they need you to help steer towards the future of their accounting. Here are just a few of our open positions in the Accounting team: