Join the Greenstep Family and raise your skills to the next level
Greenstep is where both customers and experts grow
Since its founding in 2010, Greenstep has always been a Greenstepish company. Our mission has stayed the same: to help organizations grow through clarity and create a more sustainable business field - together.
More than 600 first-class experts in the Nordics and Estonia support our customers in different industries daily through financial management, payroll, HR, CFO, ERP, BI, law, and sustainability services. Our team members are the most important to us, so we give 10% of our company profits annually to our personnel as a Together bonus.

Greenstep as an employer
In addition to being known for our first-class services, our family-like way of working and our ability to enable our employees to pursue unique career paths differentiate us from the others in the markets. All the Greenstepers are united by a genuine desire to succeed and make our customers happy.
Each Greensteper is important to us, and we want to provide excellent employment and meaningful tasks to all. We offer flexible working hours, remote work opportunities, competitive pay, a performance bonus programme, and other good employee benefits to support well-being.
Our work community emphasizes teamwork and self-management. No one is left alone, and we encourage working together and sparring among colleagues. We do meaningful work with our customers, and each team is filled with top-level experts in the field. We welcome you as part of a work community where expertise, sustainability, and caring about others are visible 💚
Our goal is to do as much good as possible, which is why we live by our sustainable values. Our sustainability programme includes:
An investment plan where Greenstep will invest 10% of its annual profits in renewable energy projects over the next five years.
Together-result bonus program where 10% of Greenstep's annual profit is distributed to our personnel equally and regardless of the role. All Greenstep employees work together for our customers' business and growth.
Our values guide everything we do
Our work at Greenstep is based on shared values:
The desire to delight the customer
The will to renew and develop
The enthusiasm to produce and achieve success together
Honesty and appreciation of other people
Different customers allow continuous expertise development
We work together with over 2 000 customers. They all have ambitious goals, which require us to have a high level of competence. Our customers may want to apply for funding to grow, to be listed on the stock exchange, or to expand internationally- we can support our customers in all these activities. We always work to support the customer's growth – and at the same time, our own expertise develops!
Read more about our customer stories here.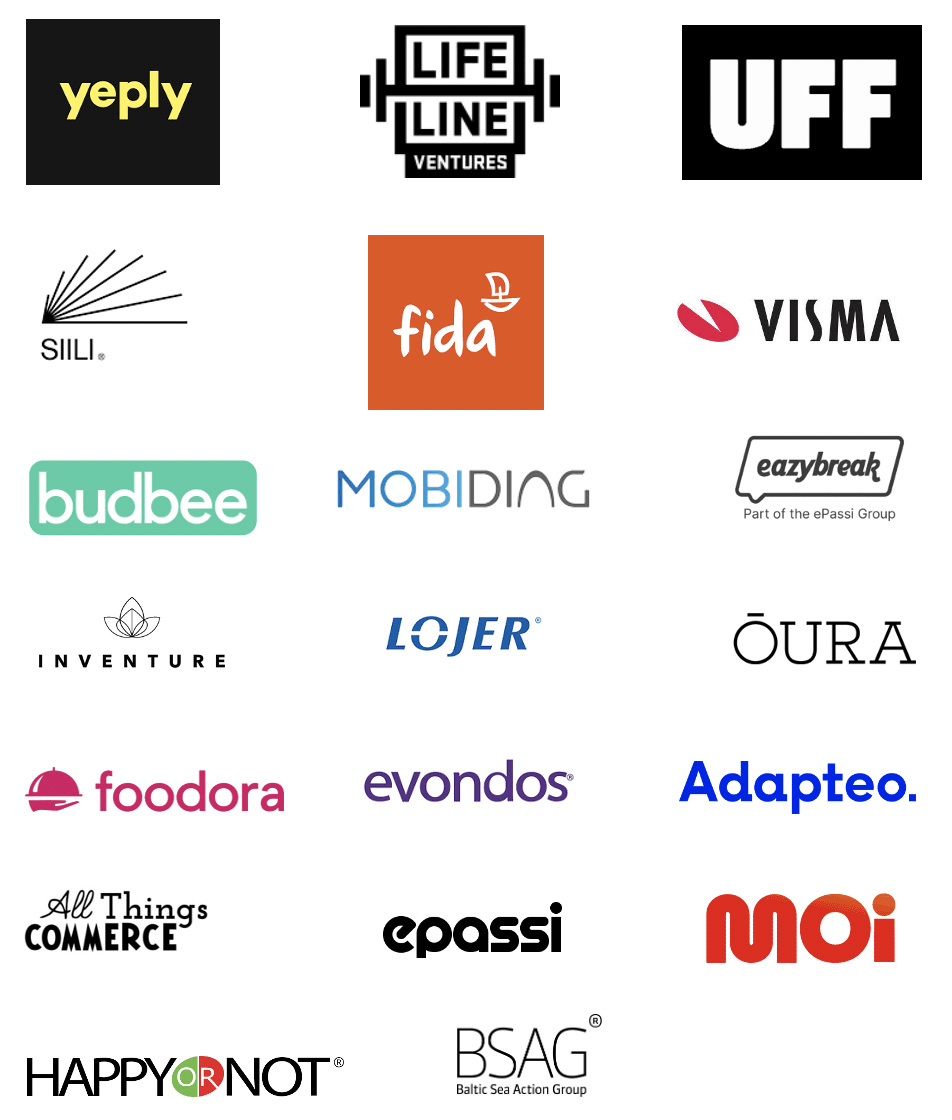 Greenstep is a dynamic company with low-hierarchy. We know that the company is doing well when the personnel is doing well.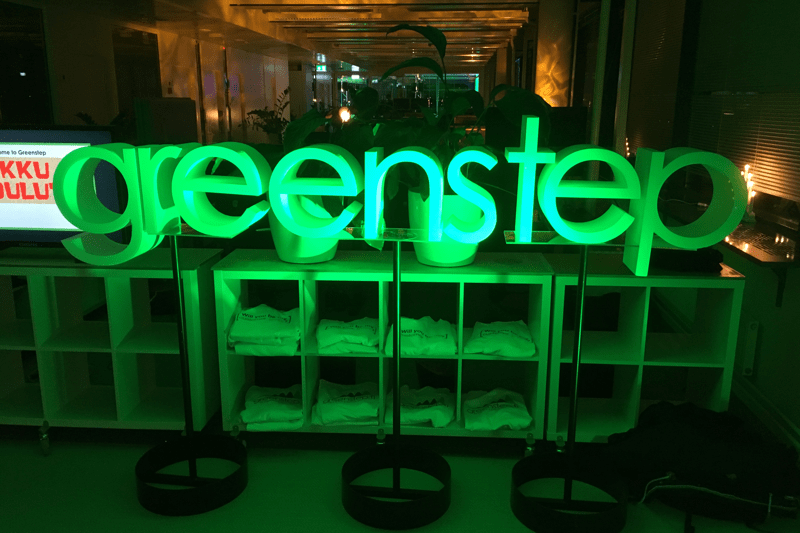 Greenstep is founded
Tore and Michaela Teir founded Greenstep in January 2010. They knew they wanted to create an excellent work environment, but as the operations started without cash, all the furniture at the first office was bought second-hand. Their four sons joined in the community labor, and the whole family shared a vision of creating something great. The first CFO, accounting, and payroll consultants were recruited to the Espoo office during the first year. It was learned that a great setting alone does not create a great environment, but the people do!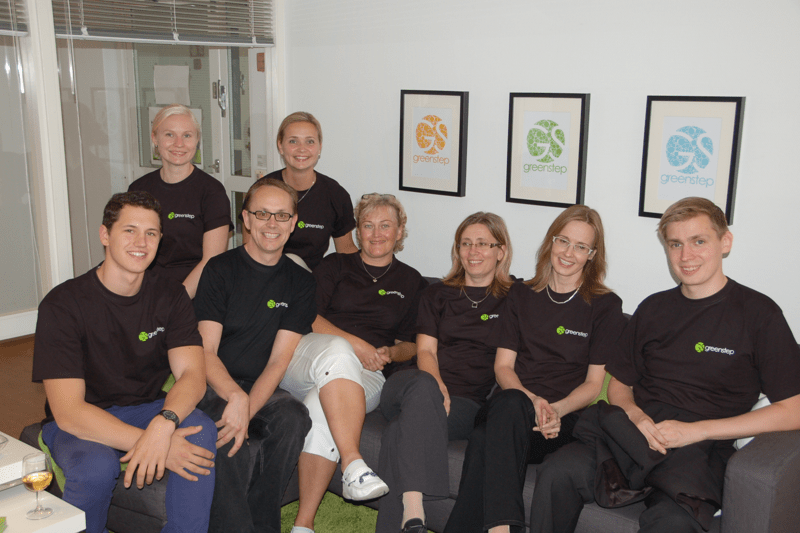 After setting up the headquarters in Espoo, we opened offices in Turku and Oulu. We also started to offer scalable back-office services for different types of funds. By the end of 2012, we had over 100 customers.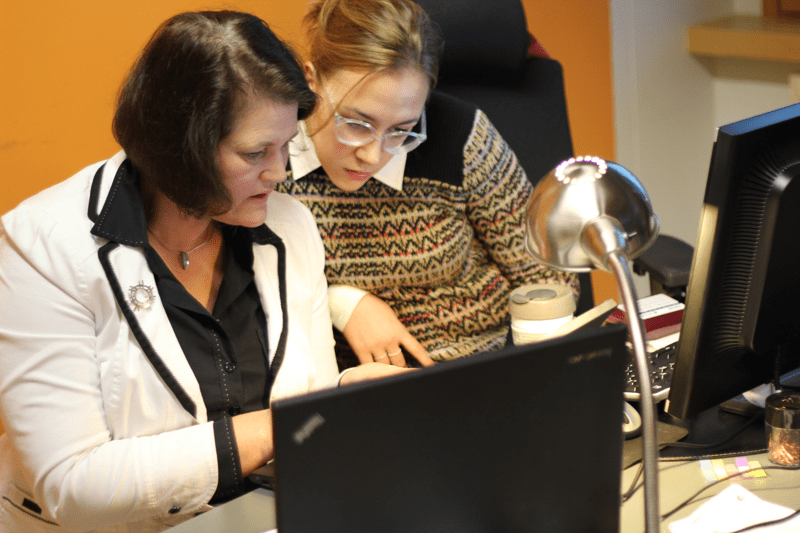 The first annual wellness challenge for employees started: Each kilometer of cycling raised money for charity, and the employee with the most kilometers got to decide which charity the money was donated to. The first HR experts were hired to support our clients. New offices were opened in Tampere and Vaasa.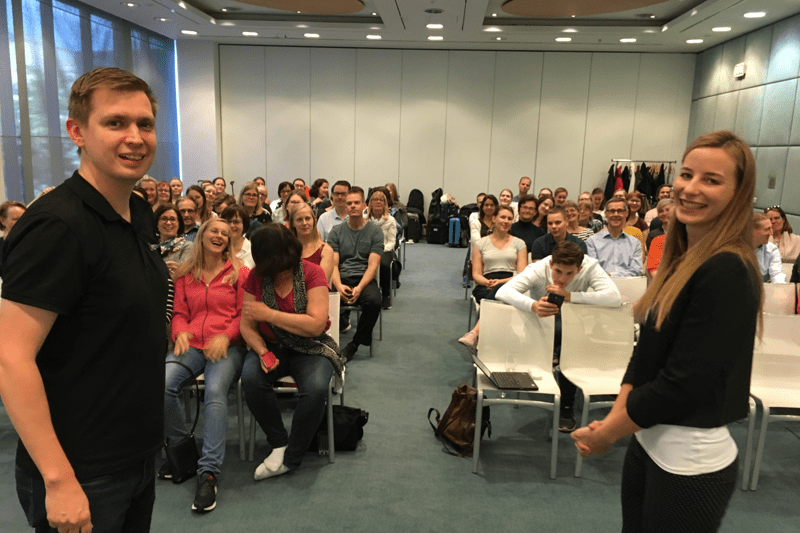 Our recipe seemed to work well
Take good care of your team, and they'll take good care of the customers - we understood this right from the start. Our customers recommended us to their contacts, we got new customers, our team grew, and suddenly we were a family of 100 employees! We traveled to Prague to celebrate the milestone.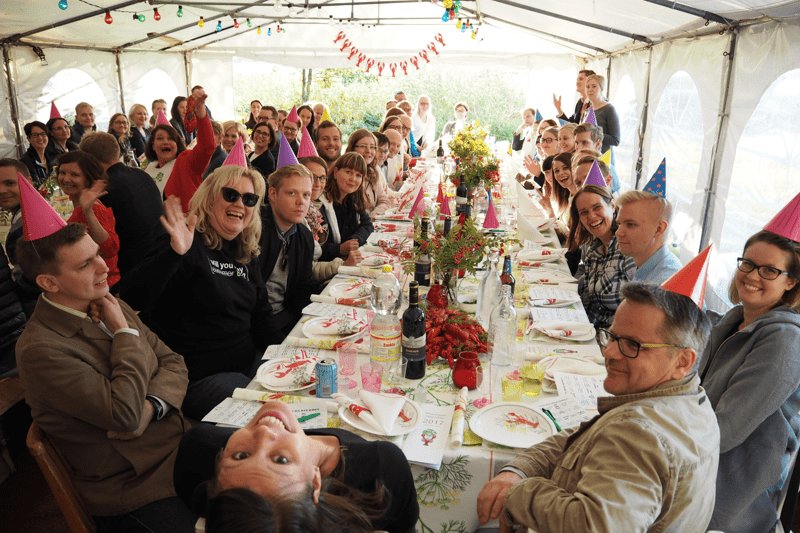 We continued to ensure the well-being of our personnel also with joyful events. We threw a "crab feast", which had become an annual tradition, but in 2016 there were so many of us that we could no longer fit in Michaela and Tore's living room. The party was held in their yard in a large tent.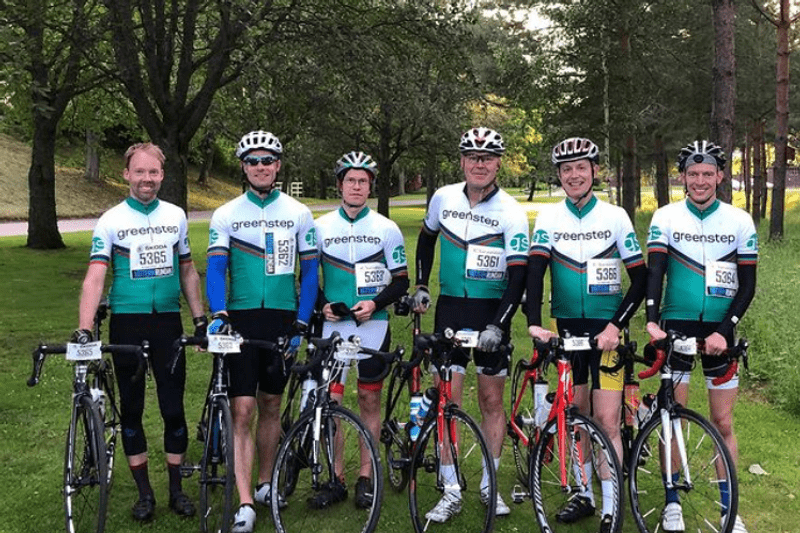 We continued to recruit skilled employees; at the end of 2018, the team had grown to 200. We started a new service in BI analytics and offered our customers the implementation and development of BI platforms. Our enthusiastic cyclists traveled around Vettern in Sweden, and we also arranged a ski trip to Åre. Then one day, we decided to set up an office in Sweden too!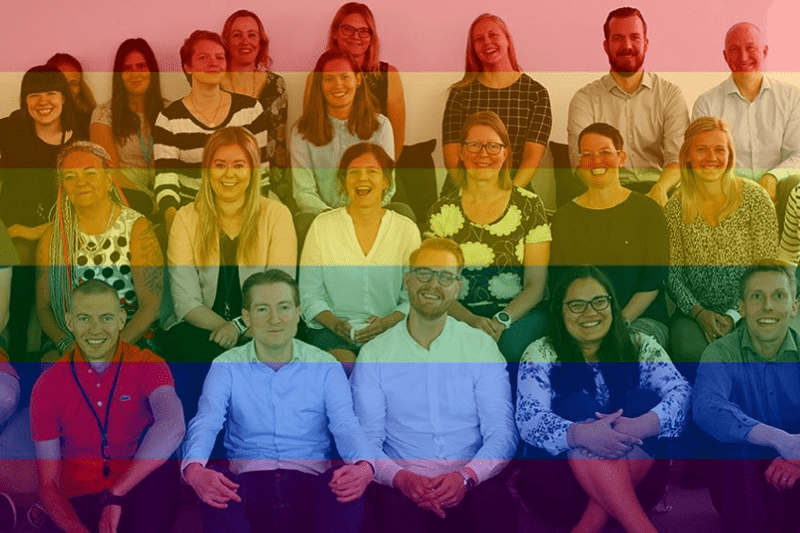 In 2019, we loaded up a van with furniture and sailed to Tallinn to open a new office. We also quickly found new colleagues in Estonia. We established Greenstep Academy, which strengthens the skills of our customers and employees through courses and training. We hired our first Sustainability Officer and began to plan our sustainability more systematically. We celebrated our achievements by traveling to Tallinn with 250 colleagues.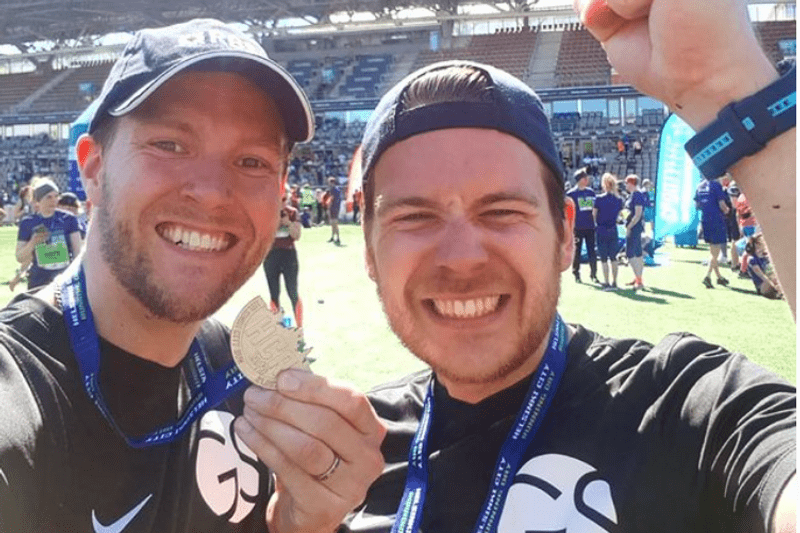 Greenstep turned ten years old, and the entire family of 300 colleagues celebrated it together in Helsinki. From March onwards, the whole company started working remotely due to the pandemic, but luckily our HR team took good care of us. We got screens to facilitate remote work, special coffee deliveries to cheer up coffee breaks, and many other pleasant surprises. We also extended to Sweden by introducing a small financial management team from Norrköping to the Greenstep family. We were more helpful than ever in supporting our Swedish customers to expand their operations to Finland and vice versa.
We also set up a transaction services -team, which organized three major acquisitions during its first year.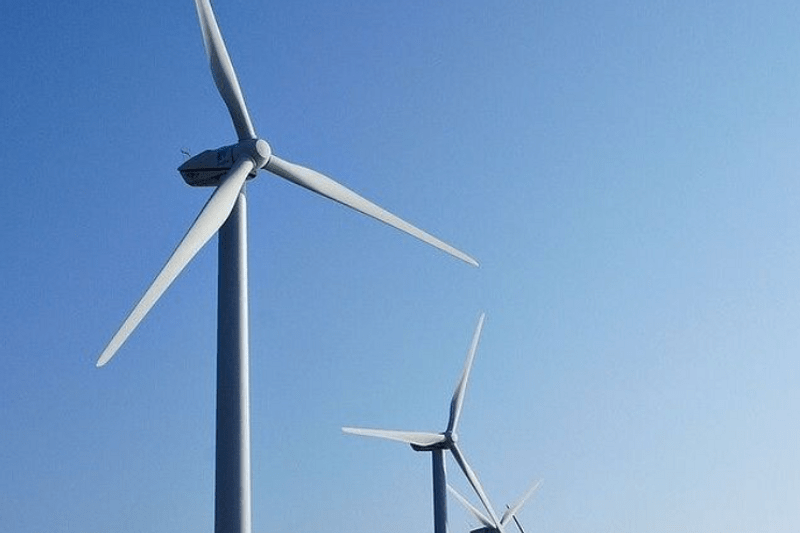 We opened a new office in Stockholm and three in Finland: Mariehamn, Lahti, and Vantaa. In addition, we decided to annually distribute 10% of our profit to our employees and invest another 10% in renewable energy over the next five years. The first investment was Ålandsbanken's Wind Power Special Investment Fund.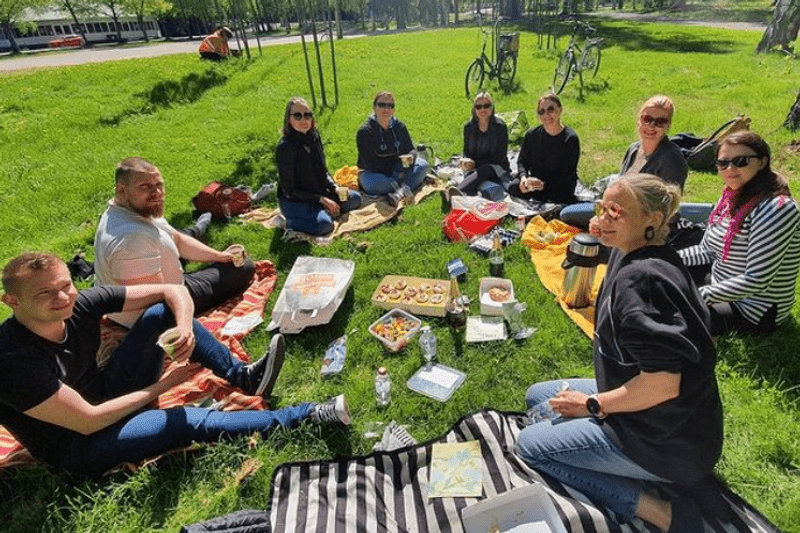 Together, we can accomplish anything!
Our goals for 2022 included opening new offices in the Nordic countries and recruiting 200 new Greenstepers. We did this with our usual recipe: We do everything we can for our employees, and they do their best for our customers. Satisfied customers recommend us to others so that we could hire more employees for the Greenstep family.
Greenstep continues to grow both organically and with good profitability.
Today, we have over 700 experts in Nordic countries and Estonia. Our latest addition is our location in Norway, which is now up and running with an office in Moss and 10 Greensteppers on board. We have also opened more offices in Finland, established an office in Åland, and moved to a new, bigger office in Stockholm, Sweden. We continue to focus on being the leading tech house in our areas and hiring only the best to ensure the best customer quality. Our goal is to continue creating as many good things as possible together with our several thousand customers.
Already working at Greenstep?
Let's recruit together and find your next colleague.